WELCOME
Tournament will be April 6, 2022
Mission of Golf Fore Charity Inc.
"Raising funds to support non-profit organizations who help families through difficult medical and/or domestic violence situations."
THIS WILL BE A
70'S THEME TOURNAMENT!!!
The 2021 CHARITY PHX Golf Tournament will be hosted at the beautiful
The new, 167,000-square-foot gaming facility offers guests a larger casino with a garden court, specialty high-end dining, a sports bar with entertainment stage and other best-in-class amenities.
Guests can also call: WeKoPa Casino Resort at (480) 789-5320 or our main number of (480) 789-5300 and ask for Reservations.
April 6
a.m. start 6:30AM
p.m. start 12:30pm
Team Scramble Tournament
Shotgun Start
TBD
April 7
a.m. start 7:00AM
p.m. start 1:00pm
Team Scramble Tournament
Shotgun Start
TBD
Get ready to up your game!!!
This year you have the opportunity to donate and pick an individual pro from BackSwing Events to play with your foursome on the second day Thursday, April 7th.
Sign in NOW to Donate and have your favorite BackSwing Event Pro play on your team!!!

Special Olympics of East Mesa

CAMPBELL'S CREW CARES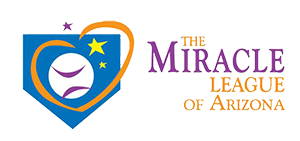 The Miracle League of Arizona
THANK YOU FOR YOUR SUPPORT!
1st Choice Aerospace – Ian Franklin
ACS Repair – Russ Oonk
Aircraft Ducting Repair – Steve Alford
Allen Energy – Todd Allen
Avair – Graham Leigh
Avair Pros – Jeff Wosman
AVDEC – Will Bogert
Aviall Services – Jon Holzapfel
Concentra – Tiffany Hamilton
Ergodyne – Greg Schrab
FMI Trucks – Don Emerson
Fogco Systems – Gary Wintering
Harter Aerospace – William Hinski, Jr
Honeywell – John McElwain
HRD Aero Systems – Gene Hart
ITS Parts – Scott Tinker
Lektro – Eric Paulson
Lufthansa Technik – Constantin Zachrau
McCarthy – Sean Miller
MRO Holdings – Greg Colgan
NAPA – Dan DeboerNAPA (IBS) – Jett Kuntz
NAPA – Eddie Head
National Aviation Services – Jack McCown
Nitto Denko America – Andrew Palasek
P&W Quality Machine Inc – Charlie Jones
Par-Kan – Kyle Bruner
Power Stow Americas – Ben Reeves
PPG – Laurel Rodricks
Primeflight – Amanda Hoffman
QualiSeal Technology – Rob Stuebing
Quality Industrial Products, Inc. – Dean Gilderoy
RPM Expedite Arizona – Matt Wicker
Sage Parts – Kevin Jewell
Skanksa – Ross Vroman
Sunvair – Mike Dann
SWA Credit Union – Chuck Rutan
TLD America – Mark Blalock
United Rentals – John Parisi
Wencor – Casey Timmerman
Wencor MRO – Scott Noble
Wix Equipment – Tim Wix
about us

Golf Fore Charity Inc. was officially formed in the fall of 2019 after receiving approval from the IRS for a 501 (c)(3) public charity status.
Our Board of Directors consists of Mike Beeghly, Don Roberts, and Gary Bjarke.
Golf Fore Charity Inc. manages a golf tournament in Phoenix, AZ and Albuquerque, NM each year. With the help of many volunteers, the committees produce fund-raising events which provide much-needed assistance to charitable organizations in their respective communities. Together with our sponsors, we make a difference in the lives of many, one swing at a time!
Previous Golf Fore Charity Events