WELCOME
Tournament will be April 5 & 6 2023
Mission of Golf Fore Charity Inc.
"Raising funds to support non-profit organizations who help families through difficult medical and/or domestic violence situations."
THIS year rep your favorite pro team!!!
The 2021 CHARITY PHX Golf Tournament will be hosted at the beautiful
The 167,000-square-foot gaming facility offers guests a larger casino with a garden court, specialty high-end dining, a sports bar with entertainment stage and other best-in-class amenities.
Guests can also call: WeKoPa Casino Resort at (480) 789-5320 or our main number of (480) 789-5300 and ask for Reservations.
April 5
a.m. start 6:30AM
p.m. start 12:30pm
Team Scramble Tournament
Shotgun Start

April 6
a.m. start 7:00AM
p.m. start 1:00pm
Team Scramble Tournament
Shotgun Start

Get ready to up your game!!!
This year you have the opportunity to donate and pick an individual pro from BackSwing Events to play with your foursome on the second day Thursday, April 7th.
Sign in NOW to Donate and have your favorite BackSwing Event Pro play on your team!!!

Special Olympics of East Mesa

CAMPBELL'S CREW CARES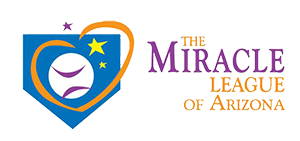 The Miracle League of Arizona
THANK YOU FOR YOUR SUPPORT!
about us

Golf Fore Charity Inc. was officially formed in the fall of 2019 after receiving approval from the IRS for a 501 (c)(3) public charity status.
Our Board of Directors consists of Mike Beeghly, Don Roberts, and Gary Bjarke.
Golf Fore Charity Inc. manages a golf tournament in Phoenix, AZ and Albuquerque, NM each year. With the help of many volunteers, the committees produce fund-raising events which provide much-needed assistance to charitable organizations in their respective communities. Together with our sponsors, we make a difference in the lives of many, one swing at a time!
Previous Golf Fore Charity Events